Vista Living Difference
Vista Living has a mission and passion to provide each resident in our homes with the highest level of personalized care that is loving, warm and quick responding to ever-changing health needs. We, including our activities directors and caregivers, leave enough time to socialize, laugh and spend quality one-on-one time with each of our residents. We welcome our families to join us for monthly family gatherings and weekly music and activities. Our homes are best when they are filled with family, music, and laughter that warms everyone's hearts. Knowing that our families have complete peace of mind as we care for those they love dearly, makes caregiving much easier. At Vista Living caring for seniors is our way of life, where each resident is a family member.
We take time to listen to the stories, understand our resident's background, and we respect the way they choose to live each day.
Beautiful homes with privacy, landscaped gardens, walking paths, and raised garden beds are great for walks and family picnics.
Everyone on the team knows the individual needs, likes, wants and wishes of each resident, just like they would a member of their own family.
Arcadia
5529 E. Calle Tuberia
Phoenix, AZ 85018
Camelback
5528 E. Calle Tuberia
Phoenix, AZ 85018
Camelback View
4602 E. Camelback Rd.
Phoenix, AZ 85018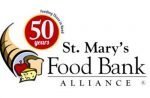 Vista Living donates 600 meals/month or 7,200 meals/yr) to the St. Mary's Food Bank to help feed hungry families throughout Phoenix. For every resident at Vista Living, we donate 20 meals per month.
Frequently Asked Questions
[ultimate-faqs]
Contact us for more information
Arcadia
5529 E. Calle Tuberia
Phoenix, AZ 85018
Phone: 602-456-1919
Email: info@vistaliving.net
Camelback
5528 E. Calle Tuberia
Phoenix, AZ 85018
Phone: 602-456-1919
Email: info@vistaliving.net
Camelback View
4602 E. Camelback Rd.
Phoenix, AZ 85018