Vista Living Difference
Vista Living has a mission and passion for providing each resident in our homes with the highest level of personalized care that is loving, warm, and quick to respond to ever-changing health needs. We, including our activities directors and caregivers, leave enough time to socialize, laugh and spend quality one-on-one time with each of our residents. We welcome our families to join us for weekly music events and daily activities. Our homes are best when they are filled with family, music, and laughter that warms everyone's heart. We strive to give family members the peace of mind that their loved ones are thoroughly cared for every day. At Vista Living, caring for seniors is our way of life, where each resident is a family member.
We take time to listen to the stories, understand our resident's background, and we respect the way they choose to live each day.
Beautiful homes with privacy, landscaped gardens, walking paths, and raised garden beds are great for walks and family picnics.
Everyone on the team knows the individual needs, likes, wants and wishes of each resident, just like they would a member of their own family.
Arcadia
5529 E. Calle Tuberia
Phoenix, AZ 85018
Camelback
5528 E. Calle Tuberia
Phoenix, AZ 85018
Camelback View
4602 E. Camelback Rd.
Phoenix, AZ 85018
Paradise Valley
4810 E Hummingbird Ln
Paradise Valley, AZ 85253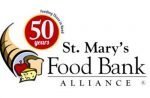 Vista Living donates 600 meals/month or 7,200 meals/yr) to the St. Mary's Food Bank to help feed hungry families throughout Phoenix. For every resident at Vista Living, we donate 20 meals per month.
Frequently Asked Questions
What is the level of care and age of your residents?
Each assisted living of our homes differ, but typically residents at Vista Living range from being fairly independent to needing help with most living functions. We tend to have a fairly even mix of men and women between the ages of 75 to 104 (we had one of our residents turn 104 in our home!).
Do you offer 24-hour nursing & care?
Residents at Vista Living have access to 24-hour care and round-the-clock staffing, with caregivers on duty throughout the night as well as during the day. Our full-time on staff nurse is at the homes during the day.
What level of care do you provide?
Here at Vista Living, we provide homey, assisted living accommodation for seniors.
We have a number of care options to suit the needs of residents, ranging from independent living to specialized care programs for those with Alzheimer's and dementia-related conditions. These include:
Assisted Living and 

Memory care

 programs tailored to each individual resident

Alzheimer's care programs,to support residents at every stage of the disease

Personalized dementia care programs to help you or your loved one make the most of their time at Vista Living
Are there restrictions on visiting hours?
No — we welcome visitors and family members to our home! As Vista Living is a residential community, we encourage loved ones to visit our residents at a time that's convenient for them. However, we do ask that you be respectful of our older residents and keep noise at a minimum if visiting late at night or early in the morning.
Will my loved one have access to transportation services for doctors' visits, activities they participate in outside the community, church services, etc.?
Yes, we encourage our residents to remain as socially active as possible. We can help the families arrange all transportation needs.
Can residents request events or activities?
Absolutely! We want to make sure our activity calendar reflects the interests of our community and that it is fun, meaningful and engaging for everyone. That's why residents are encouraged to bring their own ideas for social activities and events and get involved.
How can you design activities to engage residents with dementia or memory problems?
Research has shown that regular activities such as games and puzzles may help to slow memory loss and keep the brain healthy in patients with dementia. As part of our memory care program, Vista Living organizes a range of specially designed brain teaser activities, games and discussions aimed at stimulating memory and cognitive reasoning. Each program will be adapted to meet the particular needs of the resident.
What types of activities do you offer?
We offer a fun-packed program of scheduled daily activities to enrich, motivate and entertain our residents, catering to all kinds of ability and energy levels. Typical activities include music, arts and crafts, games, bingo and exercises. We also have a number of special and seasonal events throughout the year, when we encourage friends and family to join in the fun, too.
How much does assisted living cost?
High-end Residential Assisted Living is typically 30% less than the larger facilities/communities, and in a home you get a better caregiver to resident ratio that leads to more care. Vista Living typically charges a base rate for the room, and an additional monthly fee added on of either $500 or $1,000, depending on how much care is needed.
What are the typical services provided in Vista Living?
All accommodation units at Vista Living include daily housekeeping and laundry services, with emergency call buttons and access to round-the-clock staff. We provide medicine management services, as well as a daily socialization program featuring a range of activities, games and music for guests to enjoy.
Vista Living encourages our residents and families to provide feedback on the meals they want. We accommodate all special dietary needs. Our open kitchens were purposely designed to allow residents to socialise and join in on the cooking experience.
Do you offer rehabilitation or skilled nursing?
Rehabilitation programs can be arranged with external professionals and conducted in our homes. However, it's important to note that while we do have an on-call nurse we are not a skilled nursing facility. But having said that, residents usually stay with Vista Living through end of life.
Do you have a medication management program?
Yes, we follow the doctor's order and make sure each resident has an individualized medication management program. Experienced staff can assist residents with medication by providing medication reminders and prompts.
Contact us for more information
"*" indicates required fields
Arcadia
5529 E. Calle Tuberia
Phoenix, AZ 85018
Phone: 602-456-1919
Email: info@vistaliving.net
Camelback
5528 E. Calle Tuberia
Phoenix, AZ 85018
Phone: 602-456-1919
Email: info@vistaliving.net
Camelback View
4602 E. Camleback Rd.
Phoenix, AZ 85018
Phone: 602-456-1919
Email: info@vistaliving.net
Paradise Valley
4810 E Hummingbird Ln
Paradise Valley, AZ 85253
Phone: 602.456.1919
Email: info@vistaliving.net