Alzheimer's Care Phoenix, Arizona
It can be scary for family members when an elderly loved one is suspected to have Alzheimer's. The disease is not reversible, and as time goes on, more extensive care may be needed — which is why we at Vista Living are dedicated to providing top-notch, customized care in each of our Alzheimer's care facilities in Phoenix, Arizona.
With Vista Living, you won't have to worry about providing the type of support for your loved one with Alzheimer's needs — we take pride in offering high-quality, specialized care for residents suffering from Alzheimer's disease. In our view, true wellness is not just physical, but also mental and emotional.
Want to know more? Contact us to learn more about our Alzheimer's care in Phoenix, Arizona. We're happy to talk to you about how Vista Living promotes quality of life to our residents.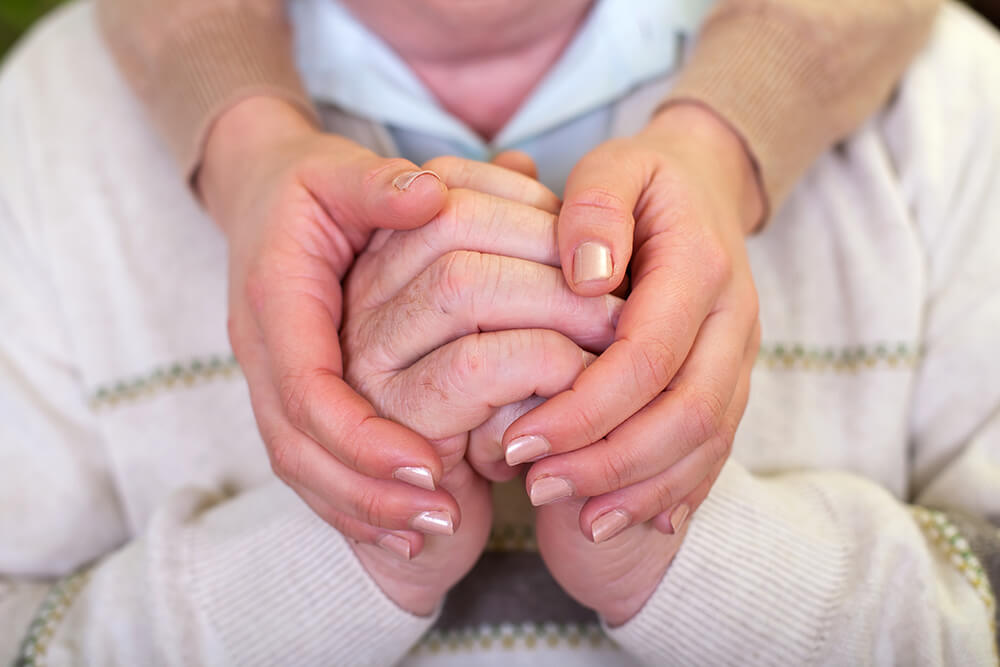 Alzheimer's Care at Vista Living
Vista Living facilities and programs were developed through extensive study of best practices and facility design for optimal senior care. Suites and common areas were built to be easy to navigate. Our wide planked floors are clean and attractive, but more importantly, rest on a cushioned cork underlayment for more comfortable walking. We let in plenty of natural sunlight through tasteful French windows and doors. Residents live in private suites with their own bathrooms.
The activities and exercises we offer residents are not only fun, but also incorporate therapeutic principles intended to maintain cognitive function and mobility. Open and welcoming common areas encourage socialization. Even our kitchens were designed to allow residents and care staff to work together to prepare meals. All of our senior care facilities — Arcadia, Camelback and Camelback View in Phoenix — have spacious patios and beautiful backyards with their own walking trails and gardens.
Our specially trained, friendly care staff are dedicated and passionate about senior care. Your loved one's care program is developed to meet their needs and preferences, not only to ensure the proper treatment for their symptoms, but also to engage them and promote confidence and positivity.
Frequently Asked Alzheimer's Questions
At Vista Living, we get all sorts of questions about Alzheimer's disease and care. We love doing our part to educate family members about symptoms and treatments. Here are the questions we hear the most.
What is Alzheimer's?
Alzheimer's is a disease that affects neurons and neural connections in the brain. It progressively impacts cognitive abilities and memory. Alzheimer's and dementia are often used interchangeably, but they are not the same thing. Dementia is the group of symptoms, such as forgetfulness, depression, impaired judgment and problems in decision-making. Alzheimer's is a medical affliction that happens to cause 70 to 80 percent of dementia cases. Most people who develop Alzheimer's start exhibiting symptoms after the age of 60.
What causes Alzheimer's?
We still don't know what exactly causes Alzheimer's. Old age is a major risk factor, but it's not the only one. Not everyone develops Alzheimer's disease. Genetics only determines whether you are more likely to get Alzheimer's, but not whether you are going to get it at all.
What are the stages of Alzheimer's disease?
There are four stages: early, middle, late, and end of life. 
In the early stage, people may show mild impairment of memory, communications, cognitive function and mood. Most sufferers don't require much assistance, and at this point may be aware of the changes that are occurring. This is a good time for them to plan out their future care with their family members. 
In the middle stage, there is a more obvious decline in the individual's cognitive abilities. They may still be aware of their condition, but more and more, they will require assistance with activities such as grooming, shopping, hygiene, errands and meal preparation.
The late stage of Alzheimer's is sometimes also referred to as advanced or severe. The Alzheimer's sufferer eventually becomes unable to look after themselves.
In the final months of Alzheimer's, sufferers will have deteriorated so much — mentally and physically — that they require 24/7 care. At this point, care will mainly consist of comfort measures.
What is Alzheimer's care?
Alzheimer's care requires more extensive supervision and monitoring, Care program activities are designed to help with cognitive and physical function. Physical exercises work core muscles to improve balance and mobility. Activities such as certain games and brain exercises may actually be a part of memory care, which helps residents maintain neural connections in the brain.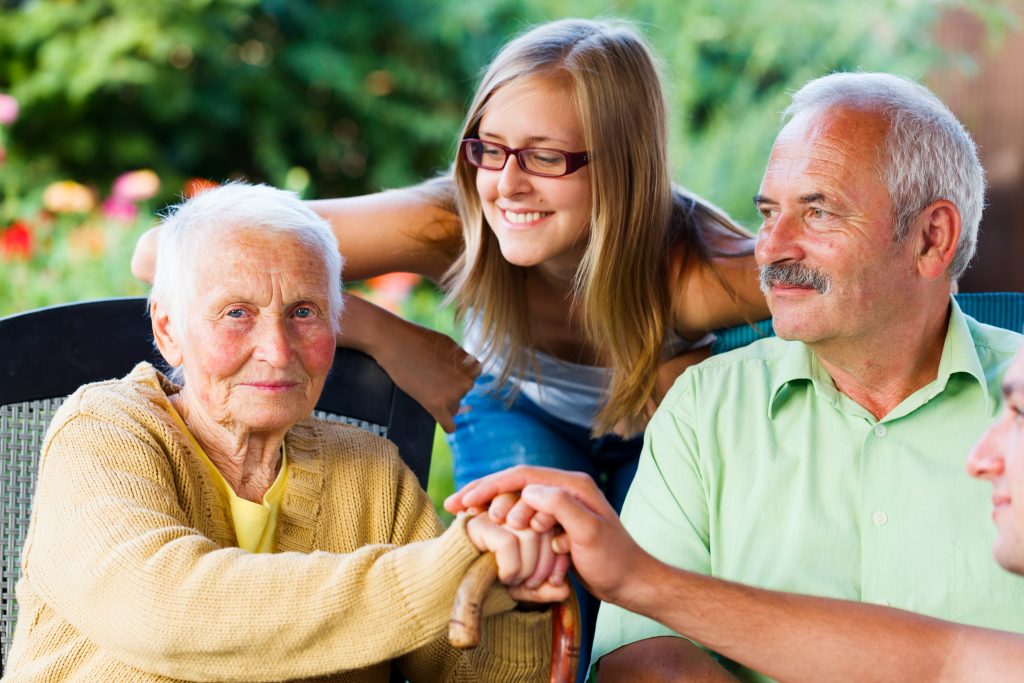 What makes Vista Living different from other Alzheimer's care facilities?
The founders of Vista Living were inspired to create a program of comprehensive senior care as a result of their own personal experiences with elderly loved ones who lived in assisted living homes. They were able to gauge how senior care could be improved. Vista Living is their way of providing the comprehensive, holistic care they wished their loved ones had received.
Contact us to find out how we've implemented everything we've learned about senior care. 
Vista Living Alzheimer's Care Services and Amenities
We value the quality of life and work hard to provide that to every one of our residents. It starts off with understanding your loved one, their needs, and their preferences. We believe that there is no one-size-fits-all approach when it comes to proper senior care. That's why we consider that the first meeting between family members of prospective residents and Vista Living management staff so crucial. By tailoring the care plan to the resident — not the other way around — we are working to ensure that they receive the best care for them.
When we built our facilities, we took mobility issues into account so that residents could move with ease. We also wanted to provide opportunities for residents to enjoy nature, so we created walking trails and gardens on our properties. We wanted to foster an open, welcoming atmosphere so that residents are inspired to socialize with their neighbors and have family and friends over for visits and special events. 
We prepare three nutritious meals — and snacks — for residents every day. There are laundry, garbage removal and housekeeping services, HDTVs in every suite, a beauty salon on site, as well as groomed gardens, aquariums, putting greens and more. Vista Living feels like a friendly, clean family home with the amenities of a hotel. 
Browse through some of our pictures, but to do justice to our facilities, you should come in for a tour. We're happy to set that up.
Our Licensed Staff
Vista Living believes in providing top-notch senior care with a holistic approach. Our Certified Directed Care staff are on-site 24/7. Our Executive Director is a certified practitioner of dementia and Alzheimer's care. We also have a full-time, nurse on staff. She brings her extensive experience in dementia care and Alzheimer's care communities to Vista Living and its programs.
Getting Started With Alzheimer's Care Phoenix, Arizona
A diagnosis of Alzheimer's disease does not have to be scary. Medical science continues to make inroads to a better understanding of Alzheimer's disease. In the meantime, you can be confident that your elderly loved ones are receiving the highest level of Alzheimer's care in Phoenix, Arizona with Vista Living. 
Schedule a tour of one of our facilities and take a look at what senior living should be. Contact us today.