Phoenix, Arizona Dementia Care and Support 
The prospect of dementia is concerning to many seniors, which is why Vista Living is dedicated to providing the best support services you can find in a Phoenix, Arizona dementia care home. As part of our mission to nurture happiness and engagement in our residents, we offer specialized dementia care for your loved ones, including assistance with medications, meal preparation, walking and travel, and grooming. 
Want to know more? This is our Vista Living approach to dementia care. Contact us to learn more about dementia care in Phoenix, Arizona. 
Dementia Care at Vista Living
At Vista Living, quality of life is paramount, not just for dementia care, but to foster positivity and continued independent living. Our residents enjoy daily activities that are both therapeutic and uplifting — including arts and crafts, music, group and board games, different types of physical exercise and more. We love to see our residents highly engaged, social and living their best every day. 
Our homes are specifically designed to promote high-functioning living. Vista Living properties are designed for comfort and convenience, with incredible amenities. Our buildings have wide planked floors that look great and provide cushioning through the cork underlayment. Wall-to-wall French windows and doors let the sunshine in. Residents' rooms are tasteful, fully furnished private suites with their own bathrooms — although residents are encouraged — and inspired — to spend their time out of their rooms.
High-end, open kitchens with large islands allow residents and care staff to cook together and socialize. The adjoining dining areas are spacious and welcoming, so residents — and their guests — can enjoy meals together. The living areas of all our assisted living homes in Phoenix — Arcadia, Camelback and Camelback View — connect to amazing patios and immaculately kept backyards with walking trails and gardens.
When it comes to dementia care, we recognize that everyone is different, and dementia affects people differently. At Vista Living, each care program is developed with the needs and preferences of your loved one in mind. In addition to activities to keep bodies and minds healthy, including memory care, our specially trained care staff are dedicated to providing assistance with all sorts of needs, such as walking and transportation, medication and monitoring, meal preparation, light housekeeping and grooming.
Dedicated Dementia Care Phoenix, Arizona
Dementia is often misunderstood, but at Vista Living, dementia care is a specialty. These are questions we are asked the most.
What is dementia?
Dementia is a term used to describe symptoms related to a decline in reasoning, memory and cognitive skills. While brain cell damage that results in dementia is most often caused by Alzheimer's disease, it can have other causes, such as Parkinson's, Huntington's and Creutzfeldt-Jakob disease. Dementia can also have a negative impact on communication, thinking and behavior.
What are the main causes of dementia?
The majority of dementia cases — around 70 to 80 percent — are caused by Alzheimer's disease. Strokes in the brain, also known as vascular dementia, are the next common cause, followed by Lewy body dementia, which occurs when clumps of protein build up and lodge in the brain. Dementia can also be caused by diseases such as Parkinson's, Huntington's, and Creutzfeldt-Jakob.
What are the stages of dementia?
Dementia is a progressive cognitive loss, meaning that in typical cases, it starts small and gradually gets worse. There are three stages of dementia: mild, moderate and severe.
Mild.

People suffering from mild dementia may experience difficulty remembering things — names, words or bits of information — and may start to find complicated activities harder to manage. They may also exhibit symptoms of depression such as anxiety and sadness, and may lose interest in activities they used to love.

Moderate.

Someone with moderate dementia starts to have difficulty with sensory processes and judgment. This may be seen in poor hygiene, wandering or acting and speaking like a different person. For this stage, modifications to the home are recommended such as installing locks and safeties, removing loose rugs and putting in support bars in bathrooms. 

Severe

. Apart from more extensive memory impairment, those who suffer from severe dementia may have problems swallowing or controlling their bladders and bowel movements. They may have limited mobility or completely lose their mobility. Most often, this is when sufferers start losing their ability to recognize friends and family members.
What is dementia care?
Dementia care is a specialized treatment program for people who suffer from dementia. Dementia care is often offered in assisted living homes for seniors, but entails more extensive supervision by specially trained staff, with treatment tailored toward cognitive decline such as memory care.
What makes Vista Living different?
Vista Living was founded by individuals who experienced the sadness of watching an elderly loved one deteriorate, and who were able to make firsthand observations about the home in which the loved one spent their remaining days. As such, Vista Living focuses on providing warm, open, and personalized senior living and care for residents going through the stages of dementia. All aspects of Vista Living — from the individualized care programs down to home design — embody what the founders would have wanted for their loved ones in their twilight years.
Find out more about our inspired team and how Vista Living fulfills their vision for better senior living. 
Vista Living Dementia Care Services and Amenities
At Vista Living, we offer customized care plans that address each resident's specific needs and preferences. The way in which they are engaged and encouraged, the activities, the treatments — all these are tailored to the individual. 
Our Dementia Care Program in Phoenix, Arizona is the product of meaningful collaboration between family members and Vista Living management. Residents can participate in various physical exercises designed to enhance muscle strength, fortify core balance and improve mobility. Memory-based activities are not only fun, but also help stimulate cognitive processes, maintain concentration and clarity, and build confidence. Our buildings are specifically designed for easier navigation by residents who may be developing mobility issues.
Dining is an easier, more enjoyable experience for residents. We provide three carefully selected meals as well as snacks that provide the nutrition elderly loved ones need. Residents can even prepare meals along with care staff to promote self-esteem and a sense of independence. Our kitchens are spacious and perfect for working together. Family-style dining provides a convenient and comfortable atmosphere to eat and socialize.
All residents live in fully furnished, private suites with their own bathroom and high-definition TV. They can take advantage of full cable, WiFi and Netflix subscriptions, and visit the on-site beauty salon. The vegetable beds in our gardens, the large saltwater fish aquarium, putting greens, piano and pet birds allow residents to fully enjoy their daily lives. We offer daily garbage removal, weekly laundry services for bedding, bath linens and clothing, as well as weekly and daily housekeeping depending on need.
Residents are welcome to invite friends and family over for visits or to attend our special events. Schedule a tour to check out our awesome amenities, and to take your first look at the beautiful spaces in which you could be visiting your loved one.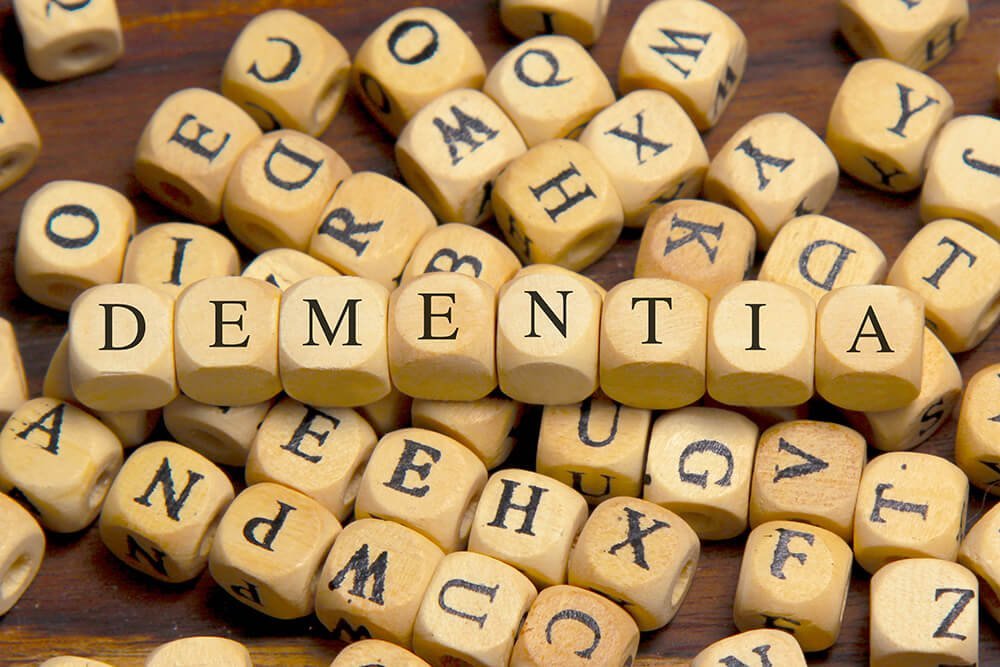 Our Licensed Staff
Having had elderly loved ones in senior living homes, the Vista Living founders were adamant that the residents be in the very best hands. Our Executive Director is a certified dementia care practitioner who believes in care and compassion when it comes to residents and their family members. That's why she ensures that families are kept up to date about their loved one's progress and well-being. Our team of Certified Directed Care staff are on site 24/7 to make sure residents' needs are always attended to — and are well-trained to respond to any emergency. We also have a full-time nurse with extensive experience in dementia care communities on staff.
Getting Started With Dementia Care
We always want the best care for our elderly loved ones with dementia — and the peace of mind knowing that they can continue to live enriching lives in the care of competent and compassionate licensed professionals. Everything about Vista Living is about quality of life and the well-being of our residents, from activities and exercises specifically designed to maintain and improve cognitive function to the state-of-the-art amenities and services that will make living at one of our Phoenix, Arizona dementia care homes feel like a hotel stay. 
This is what senior living should be. Contact us to schedule a tour of our Phoenix, Arizona dementia care facilities and see for yourself.