Can you believe it's May already? Hope you are enjoying Spring/Summer Time!
"Have Fun and Enjoy Life and People will Seek your Company." That's a motto we go by.
Welcome to Our Home
We are appreciative of our special group of residents and the families we serve. We know that there is nobody who knows your parent quite like you do, and when we hear that we help people be just their son or daughter, rather than the focus on caregiving, that makes us feel like we are adding value to people's lives and relationships. Being told that "we got their back" and "we can finally sleep at night" helps validate our purpose.
The Vista Living team loves it when they see family hanging out with mom and dad. Enjoy each other's' time and make memories, that's the essence of life.
We have one suite available at Vista Living Arcadia, and we are now taking reservations for Vista Living Camelback. If you are interested in touring our communities, please give us call us at (602) 456-1919 or email us at info@vistaliving.net to schedule a tour.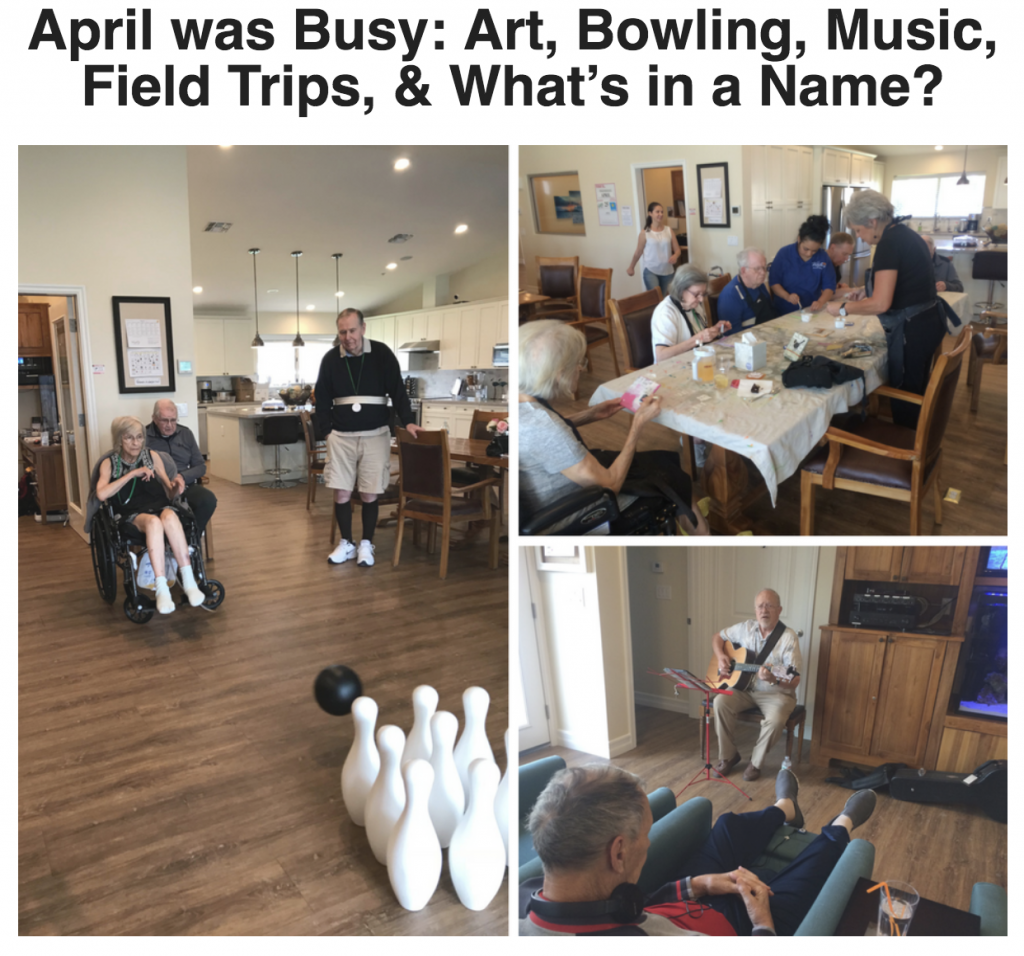 Events at Vista Living:
Oldies But Goodies Songs: We have frequent musical performances from Audrey's Angels playing the hits from the past and some current songs.
Classy Art Class: We had the artist instructor from Artsy Smartsy come to Vista Living to coordinate the making of picture frames. If you've been good this year, you might get a present from this class 🙂
Bowling & No Troublesome Gutter Balls: Knocking down pins is satisfying but nobody likes getting a gutter ball. The solution is to eliminate the gutter and let folks roll as many times as they need to knock all the pins down. If it's not fun, don't do it right?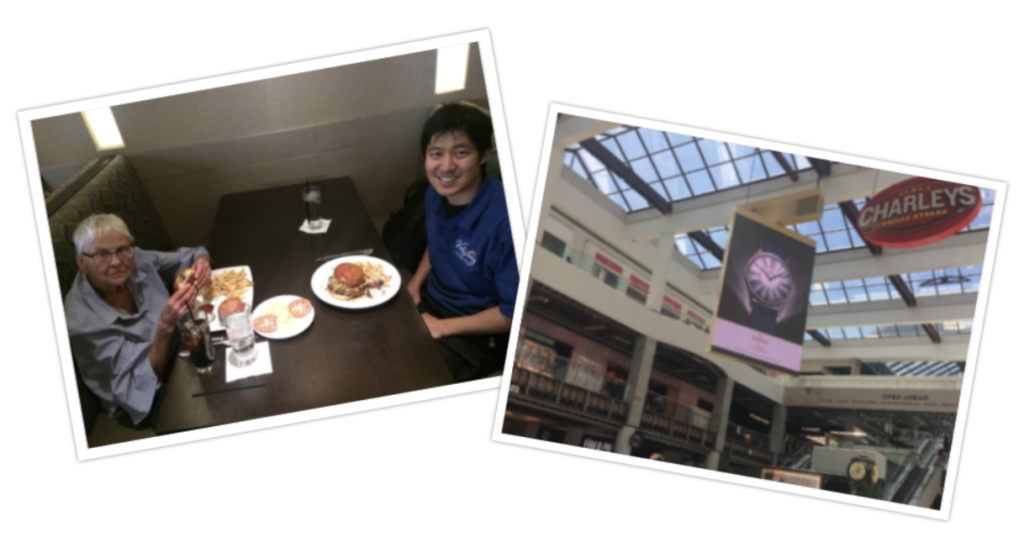 Field Trip Roll Call:
Let us know if there is a particular place your loved one wants to visit. We will try to arrange for a field trip:
Scottsdale Fashion Square: One of our residents loved to eat burgers and shop so we visited Scottsdale Fashion Square, a mere 6 min drive from Vista Living. Did you know the mall has many options for burgers including, Kona Grill, 5 Guys Burgers, Johnny Rockers, just to name a few? It was funny because our resident loved shoes, so when we walked into Aldo, the customer rep and Kyle looked at each other and knew our gal was in her element. If there was a good deal on a nice pair of shoes, she'd find it. Anyways, fun times.
Airplane Museum: One of our residents was a talented commercial pilot and he loved airplanes. Kyle and the resident's daughter decided, let's go see some planes. So we went to Mesa to visit the Arizona Commemorative Air Force Museum. Not only did we see operable airplanes that were over 70 years old, but we got to see a historic B-14 bomber take off on the runway. Nothing brightens the face of an aviation enthusiast than talking shop with other pilots. Cool learning experience for everyone, including our staff.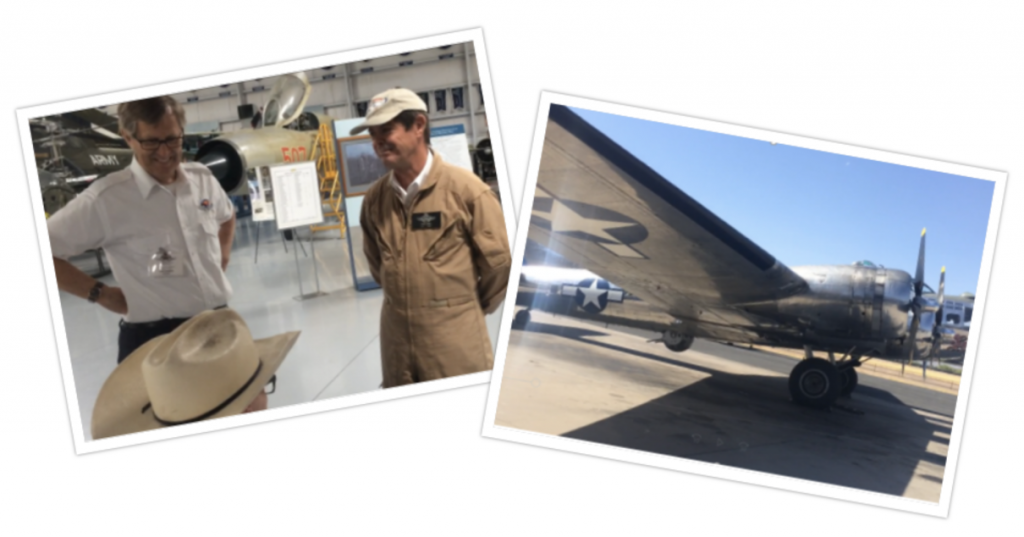 "What's in a Name" Interview:
Want to have a conversation with someone who knows more than you (i.e. our residents)? Start by asking about famous people with the same last name. So if your name was say Marshall, there's Garry Marshall (actor), George Marshall (heard of the Marshall Plan?), and Thurgood Marshall (Supreme Court Justice). Anyways, it was fun exploring these topics and then talking about the past.
Special Requests: Kyle video recorded a nice discussion about a resident's childhood, college years, and mentors. Let's just say, the family loved having this keepsake. Please let us know if you want us to have Kyle interview your loved one.
Neighborhood Resource:
We have a lot of residents from the surrounding neighborhood. Some of the family members walk to Vista Living to visit. We think it's a great sign that family is over. This fits nicely with our Happy Elder Plan philosophy of Staying Connected to Community.
Testimonials:
We want to thank our families for their testimonials.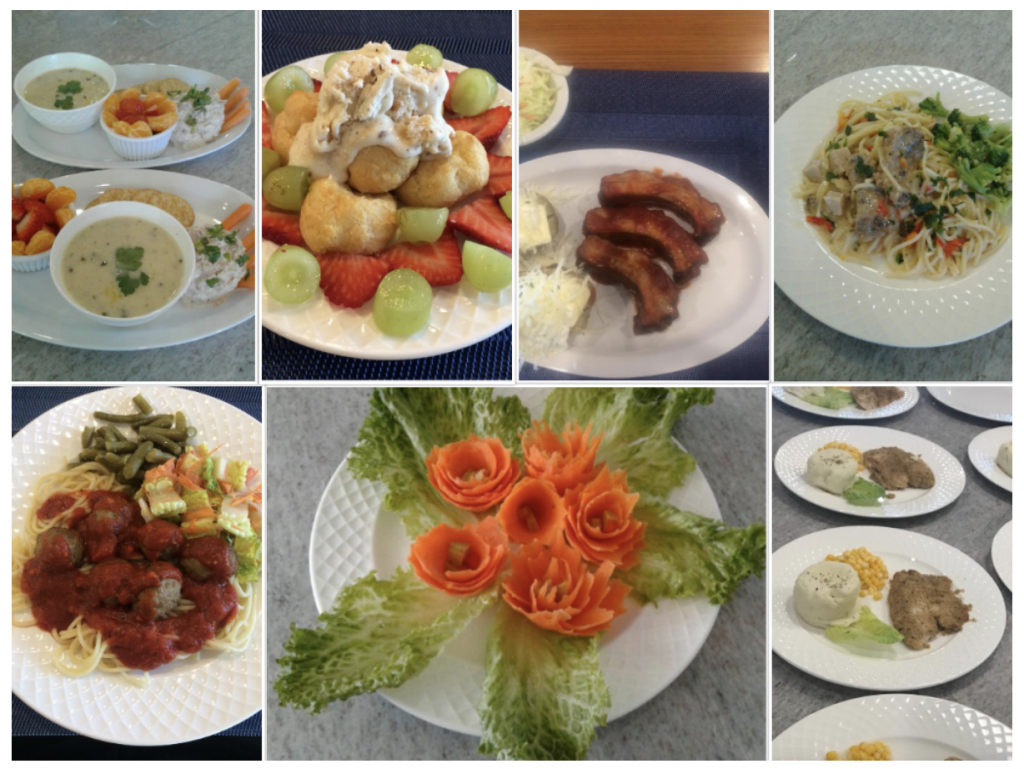 We would love to hear from you!
Are you a family member of one of our lovely residents or simply want to let us know how we're doing? We would greatly appreciate if we can get a review from you. Please email your review to info@vistaliving.net.
Please check out us out at VistaLiving.net for our latest blog posts and Community pictures! Feel free to call us at (602) 456-1919. Thank you!
-Vista Living Team