We hope you all had a wonderful holiday season. Happy New Year!
For our first home at 5529 E Calle Tuberia ("Vista Living Arcadia"), we have eight residents and currently still have two great rooms available. Also, we are proud to announce that our 2nd home across the street at 5528 E Calle Tuberia ("Vista Living Camelback") turned out just as well, is fully licensed, and ready for residents. We are excited and grateful that we will be able to serve more families in the Phoenix-Scottsdale area to provide the best-assisted living care. We are hosting an Open House on February 27 (at 5528 E Calle Tuberia) and would love to have you stop by for some lunch at 12:00 (until 4 pm). Please see our new dining room and kitchen below:
If you are interested in touring our communities, please give our Director of Community Relations, Linda Olson a call at (623) 256-2430 or send her an email at info@vistaliving.net.
When we think about the majority of the people we are serving, folks who were born in the 1920's and 1930's, we are amazed and honored to have them among us. 2018 surely feels like we're living in the future, yet their presence keeps us grounded, appreciative of relationships, and reflective of life.

Holiday Party:
Residents, families, and staff got to enjoy a party filled with live music, delicious food, laughter, and conversation. Our favorite moments came when the many grandchildren spent time with their grandparents. It so important to make these memories.
Group Exercise Activities:
The group exercise and fitness continue to be a hit! A BASE HIT! We have this game where residents hit balloons with fly swatters. Well, our residents hit "singles, doubles, triples, and home runs," just like in baseball. It is so much fun and fits nicely with our Happy Elder Plan philosophy of Staying Strong and Identifying & Building on Strengths.
We would love to hear from you!
Are you a family member of one of our lovely residents or simply want to let us know how we're doing? We would greatly appreciate if we can get a review from you. Please email or give us a call with your review to Linda Olson. Our mission is to provide the absolute best senior care in the Phoenix-Scottsdale area.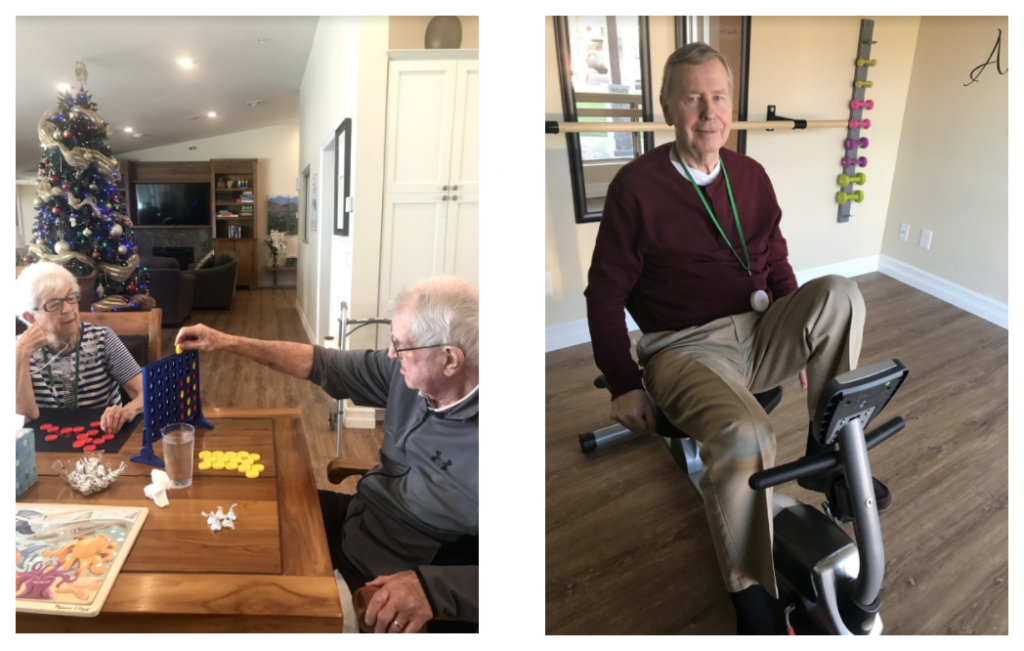 Please check us out at VistaLiving.net for our latest blog posts and Community pictures!
Vista Living provides the best senior care in the Phoenix-Scottsdale area. We get to know each resident's favorite foods, daily preferences, routines, preferred activities, music choice, and life personalities. Our low 1:5 staff-to-resident ratio (vs 1:12 in the large facilities) allows our state- certified Care Staff to provide attentive and personalized care to all our residents. We provide 24/7 staffing, night-time awake staff, and have a licensed nurse on-call.